Transform your mind into peace
"Learn & Live" – series
Every Saturday: 4:00pm ~ 5:30pm
Facility fee: RM10
November 23rd:   Why We Need to be Concerned for Our Future Lives
November 30th:   Why Karma is Like Astrology
 ——
Kids' Club on 2nd Sunday of the month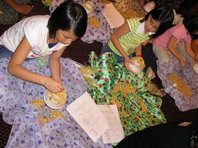 Bring your child for stories and fun activities once a month.
Parents are encouraged to accompany their child. Baby brothers and sisters are welcome.
Dates:  Dec 8 2013
10.30am – 12 noon
                       

Modern Buddhism class
Every Wednesday: 7:30 ~ 9:00pm   RM10
————
Simply Meditate - suitable for beginners 
Every Friday: 11:00 ~ 11:30am, 11:30am ~ 12:00
Fee: Free of charge
Find out more
——————————

Please Like our Facebook page! And tell your friends too, thank you!
https://www.facebook.com/meditateinjb